Being a highly renowned international public speaking coach, speaker, entrepreneur and a community leader, Ernest Chen has coached, inspired and motivated thousands of people (and counting) in the area of public speaking in Singapore…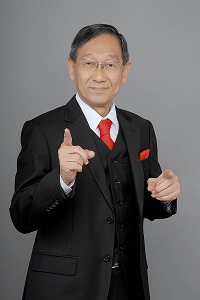 Not only is he a Distinguished Toastmaster, a title conferred to him in 1993, a certified trainer and speaker, Ernest is also a Certified Teacher of Entrepreneurship.
Helping out in the community is part of Ernest's life. He has devoted almost thirty years to helping the needy and the underprivileged. Ernest is aware that he cannot do everything, but he can do something and he will certainly do all the things that he is able to do.
As an avid writer, Ernest is also a constant contributor of high quality articles on the topic of public speaking for local newspaper, Straits Times. He is also awarded the Platinum Expert Author title of EzineArticles.com, a title which only a small fraction of the thousands author ever obtain. Also, look out for more his though provoking articles at the Self Help section at SelfGrowth.com.
Remember to check out his highly acclaimed Singapore's public speaking training programs…
Taking a Peek at Ernest's Past Achievements
Founded the world's first Mandarin Speaking Toastmasters Club,
Was appointed the Chief Judge in various International Speech Contest,
Am the founder and director of Asia Speakers Association,
Was awarded the Distinguished Toastmaster Title in 1993,
Founded 10 Toastmasters Clubs in Singapore…
Connect with Ernest at: